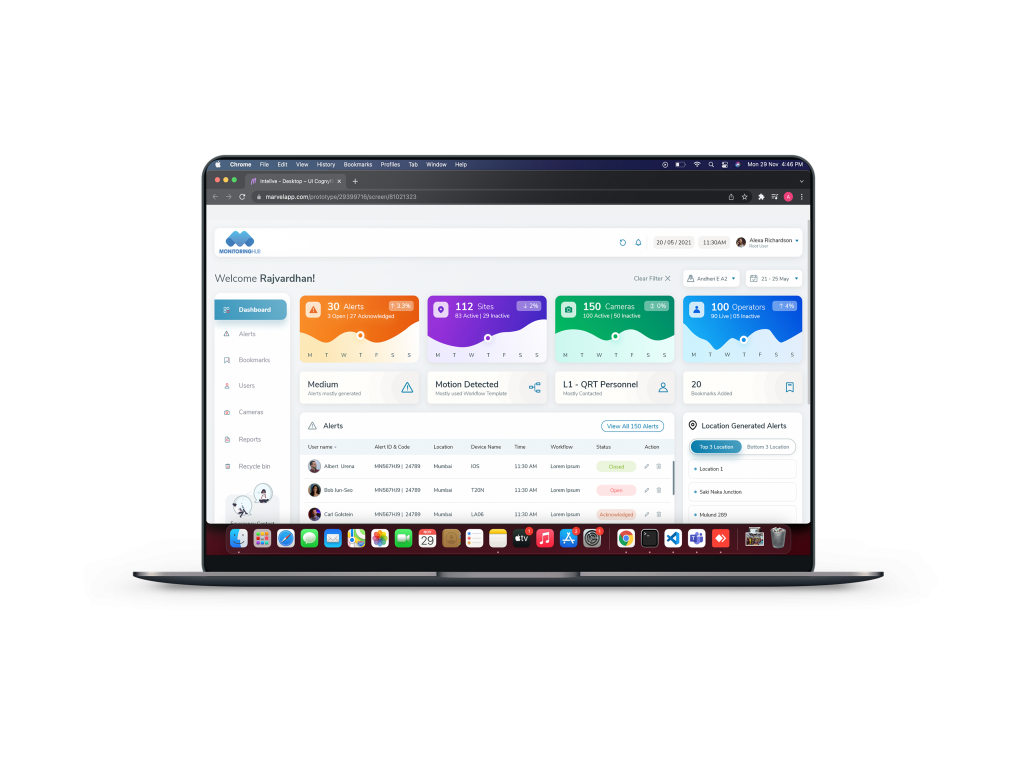 Think differently about
monitoring
MonitoringHub is a smart Cloud-based CMS Software that enables organisations to monitor multiple assets across sites through an integrated platform. With sensors like cameras, Intrusion detection systems, etc. and visualise the data on to a single dashboard, the
Monitoring Hub allows clients to enjoy the best in remote monitoring with Zero Investment, Zero Risk and Zero Maintenance.
Why choose MonitoringHub?
MonitoringHub serves vast plethora of industries like BFSI, Retail, Logistics and many more.
Intellve ICCC
The Integrated Command and Control Centre (ICCC), the centralized nerve centre that uses Intelligence and Data Analytics to help businesses cope with the most critical challenges in security and productivity
Learn More